All the offered options are applied in COMMERCIAL and RESIDENTIAL areas.
FROM OUR SATISFIED CUSTOMERS
These reviews were submitted on other websites. We are not affiliated with or sponsored by these websites.
I have found no one better! Previously, I had hired other lawn/shrub chemical companies (and also pest control) with mediocre results (some of those can be found on Yelp under "pest control"). But after 1 year with Home & Garden, I can say I have never been happier. Adrian and his team are the best for my property.
We have zoysia as our lawn specie with some shady areas; it seems other companies don't know how (or don't care) to maintain it. But H&G PC took a shabby-looking lawn and made it look better than a golf course! We also had the entire house "dusted" for insects over a year ago when we first hired them. I have not seen a dead roach since!
Highly recommend...very reliable and honest. Adrian the owner is very easy to work with. We have been doing business with Home & Garden for years.
Office: 561-455-2607
1395 NW 17th Ave. Suite #103
Delray Beach, FL 33445
Email:
​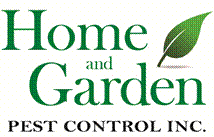 Monday - Friday 8:00 am - 5:00 pm
Saturday Closed
Sunday Closed